About Lakeshore Music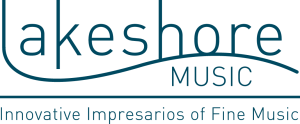 Since 2010, Lakeshore Music (LMI), located in Phoenix, AZ, has produced dozens of concerts at the Tempe Center for the Arts. The goal of LMI has always been to present the world's best musicians in the world's most beautiful performing arts center.
LMI's rare cultural exchange program was started in 2012, when LMI (partnered with Northwest Sinfonietta in Seattle, WA) presented Orquesta de Cámara Concierto Sur from Cienfuegos, Cuba at the Tempe Center for the Arts.
More information on LMI and its program can be found at www.lakeshoremusic.org.
---
Your Guides: Woody Wilson and Neil Birnbaum
Veteran producers Woody Wilson and Neil Birnbaum have more than 70 years of combined experience in presenting the world's finest music and artists. Together, they have spent the past four years exploring Cuba's creative arts. In the process, they have built a cultural exploration of Cuba that is the new benchmark for People to People tours of this remarkable and isolated nation.
---
Woody Wilson
For the past 26 years, Woody was the head writer of the classic syndicated newspaper comic strips, Rex Morgan, MD and Judge Parker. Daily estimated readership for both features is 30 million people in North America and 16 foreign countries. During his more than 38 years as a professional writer and creator, Woody has worked as a newspaper reporter, columnist, feature writer, editor and media relations consultant.
Also a die-hard jazz fan, Woody is founder and president of the Lakeshore Music concert series at the Tempe Center for the Arts in Tempe, Arizona. Lakeshore Music was created in 2009 as a non-profit jazz concert producer and has presented dozens of the world's finest jazz, blues and classical artists at TCA. Lakeshore Music's Cuban Rhythm & Views program evolved from a cultural collaboration with Neil Birnbaum and Northwest Sinfonietta to bring Orquesta de Cámara Concierto Sur (Cienfuegos, Cuba) to the Tempe Center for the Arts in 2012.
"Going to Cuba the first time and being exposed to this remarkable music and the artists who perform it changed my life," says Woody. "It did the same thing for Neil and that's how meaningful collaborations are made. For us, it's about exposing Americans to a marvelous culture and the alternate reality of creative expression in Cuba."
---
Neil Birnbaum
In June 2016, Neil stepped down as CEO of Northwest Sinfonietta, a thriving arts organization committed to excellence, and one of the most respected chamber music orchestras in the nation.
He attended the High School of the Performing Arts, NY (the school about which the movie FAME was made) and graduated from the Manhattan School of Music with a Bachelor of Music Performance. His instrument is trumpet. As a musician he was Principal Trumpet in Honolulu Symphony and the youngest member of the Metropolitan Opera Orchestra.
On the management side, Neil was the Executive Director of Long Island Philharmonic and Director of Orchestra and Artistic Operations for Florida Philharmonic.
In 2012, and again in 2013, he brought Northwest Sinfonietta on a tour to Cienfuegos and Havana, as the third U.S. orchestra to visit Cuba, and the first U.S. orchestra to perform side-by-side with a Cuban orchestra since the 1959 Cuban Revolution.
"We are pleased to have the opportunity to present this one-of-a-kind opportunity," says Neil. "Imagine Cuba's top musicians in a truly intimate and distinctive venue performing just for you. You will be inspired by the music, make new friends and mingle with world-class musicians who just shared their sublime artistry with you. It's a very emotional experience."